In the digital age, platforms such as Instagram have become some of the most integral elements in daily life. With an audience of all ages, geographies, and interests, it is no wonder many people use Instagram to showcase their work, connect with friends and follow their favorite influencers. However, before taking advantage of this tool's potential benefits and networks, it's important to weigh its pros and cons carefully. Let's explore together some of the advantages and disadvantages of Instagram.
What is Instagram?
Instagram is a social media platform that allows users to share photos, videos, and stories with their followers. It was created in 2010 and acquired by Facebook in 2012.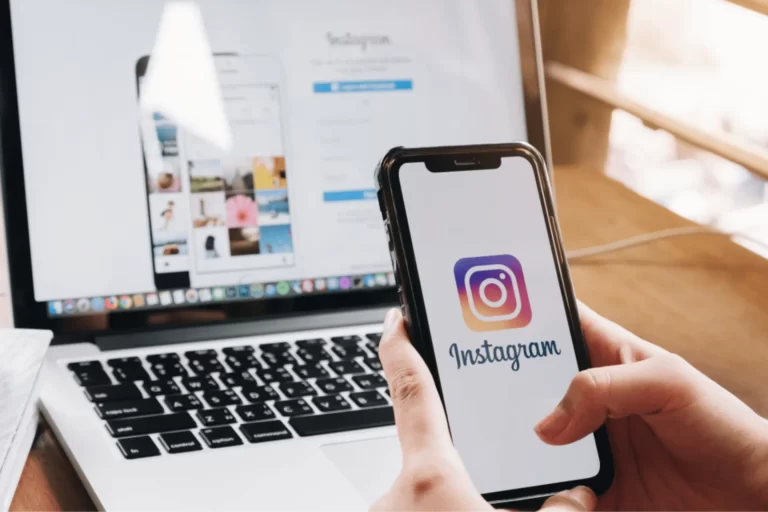 Instagram has a range of features that users can use, including filters, editing tools, and hashtags to help make their content more discoverable. Users can also follow other accounts, like and comment on posts, and send direct messages to other users.
In addition to individual users, Instagram is also used by businesses and brands for marketing and advertising purposes. Instagram has over 1 billion active monthly users, making it one of the world's most popular social media platforms.
Purpose Of Instagram
The purpose of Instagram is to allow users to share their life moments, experiences, and creativity through photos, videos, and stories. Instagram serves as a platform for people to connect with friends, family, and others who share similar interests and discover new content and perspectives from people worldwide.
Instagram has also become essential for businesses and brands to reach their target audience and market their products or services. By creating a presence on Instagram and sharing visually appealing content, businesses can increase brand awareness, engage with their audience, and drive sales. Let's talk about advantages and disadvantages of Instagram.
Advantages and Disadvantages of Instagram
Like any social media platform, Instagram has also pros and cons because it is designed to provide various features and services that cater to different users' needs and preferences. Some advantages and disadvantages of Instagram are discussed below:
15 Key Advantages of Instagram
Instagram has numerous benefits for individuals and businesses alike, some of the main advantages of Instagram are as follows:
Connect With People Worldwide: Using Instagram's search feature, users can easily find and connect with friends and family and discover new people and perspectives from around the world. Topfollow APK is a fantastic resource for anyone looking to boost their social media presence. With this app (available in Android, iOS and PC), you can increase your followers and likes in minutes. Try Topfollow today and see the difference it can make to your followers and likes.
Easily Share Photos And Videos: Instagram makes it easy to capture, edit, and post photos and videos in just a few taps.
Make Creative Content: Instagram's diverse range of editing tools and filters allows you to make creative and visually appealing content.
Discover New Interests: Users can explore the 'Explore' tab to discover photos, videos, and stories related to their interests or follow other accounts for inspiration.
Increase Your Reach: With over 1 billion active monthly users, Instagram is an excellent platform for people to increase their reach and get more exposure.
Promote Your Brand: Businesses can create an account on Instagram and use it to promote their products or services and engage with their target audience.
Connect With Influencers: Brands can connect with influencers on Instagram and leverage their considerable following to reach a wider audience.
Reach Your Target Audience: Instagram's powerful targeting features allow businesses to identify and reach their target audience quickly.
Track Performance: Businesses can track the performance of their posts, stories, ads, and campaigns in real-time using Instagram's analytics tools.
Gain Insights: Instagram Insights provide valuable data about your followers and their engagement with your content.
Create Stories: Users can create engaging stories to keep their followers updated on what's happening in their lives or to promote their brand.
Use Hashtags: Hashtags are an excellent way for users to increase the reach of their posts and discover new content.
Buy Ads: Businesses can buy ads on Instagram to reach a broad audience and drive more sales.
Create Events: Using Instagram Events, businesses can create custom experiences for their followers by hosting live video streams or Q&A sessions with influencers or customers.
Leverage Customer Data: Instagram's marketing tools allow businesses to collect and analyze customer data such as demographics, interests, and purchase history.
8 Disadvantages of Instagram
While Instagram has many advantages, it also has some potential downsides. Some of the main disadvantages of Instagram are as follows:
Fake Accounts: A significant percentage of accounts on Instagram are fake, bots or inactive.
Bullying: Several reports of users being bullied, harassed, and even threatened via direct messages on Instagram.
Mental Health Issues: Followers can quickly become overwhelmed by pressure to keep up with their peers or influencers on Instagram.
Lack Of Security: Several reports suggest that Instagram needs to do more to protect user accounts from hackers and scammers.
Too Much Time: People can spend too much time on Instagram, leading to decreased productivity and overall physical activity.
Pressure To Be Perfect: Instagram can pressure users to look or act a certain way, leading to low self-esteem and mental health issues.
Copyright Infringement: Y can easily violate copyright laws by sharing content without permission from the original creator.
Fake News Spread: Instagram can be used to spread false information, harming public opinion.
Conclusion
Before joining the platform, knowing the pros and cons of using Instagram is necessary. In this post, I have described the main advantages and disadvantages of Instagram. Consider them carefully. Understand that your experiences depend on your intentions for the platform and your activities. Since there are pros and cons to consider, remaining mindful of how you use Instagram is essential for generating a positive user experience.
This blog post has helped provide food for thought in terms of understanding what engaging with this platform means for individuals and society. As technology intertwines with our lives, staying educated about its implications and taking a responsible approach is vital. Take some time today to reflect on how Instagram has impacted your lifestyle and what changes you may wish to implement to ensure a positive influence moving forward.